Complimentary colours
Comment
Finished date
2023-

07-28

This is me trying something new; picking up the different strokes challenge at the acrylic board on Wetcanvas, using colour theory and painting a still life. I chose to do complementary colours; blue-violet and yellow orange, in addition also using black and white.
Media
Acrylic
Canvas
No brand
Size
24 x 30 cm
Reference
Different strokes forum challenge July 2023
My post
posted in the same thread
My attempt when I felt done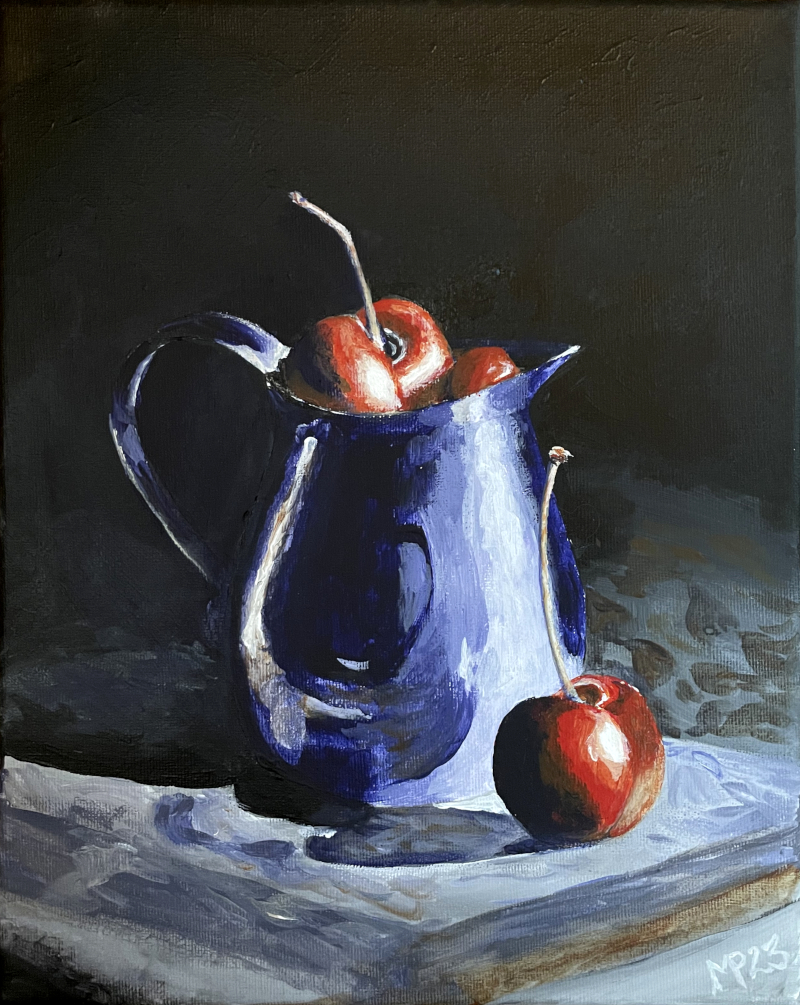 I chickened out a bit in the beginning, doing a kind of an underpainting in black and white.
When I got going a bit with the colours, I let the comfortable black and white rest.
With the colours I picked, maybe half-way through the painting, just getting a bit more comfortable.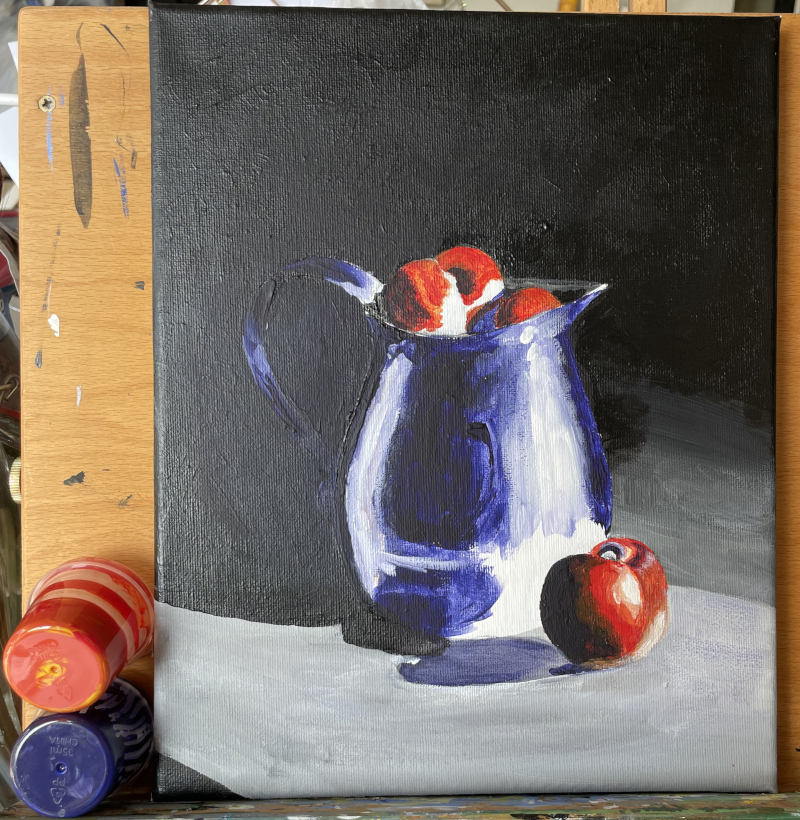 © Mona Pihl