Pottery Spring of 2012
I'm continuing to take pottery classes during 2012, I've started a new page for this year (other years can be found here; 2011, 2014).
2012-02-13 Unfired
2012-02-20 The first bowl cracked during drying, so I had to make another one. I also threw a bowl and a cup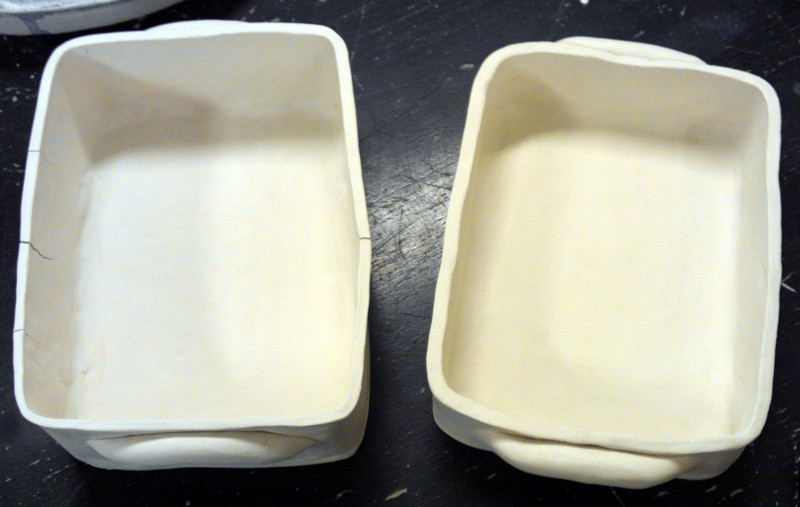 2012-02-27 Finished the bowl and cup, did some glazing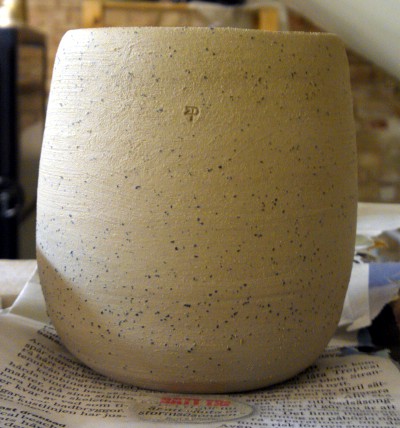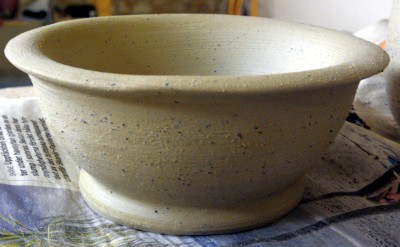 2012-03-05 More glazing and made some apples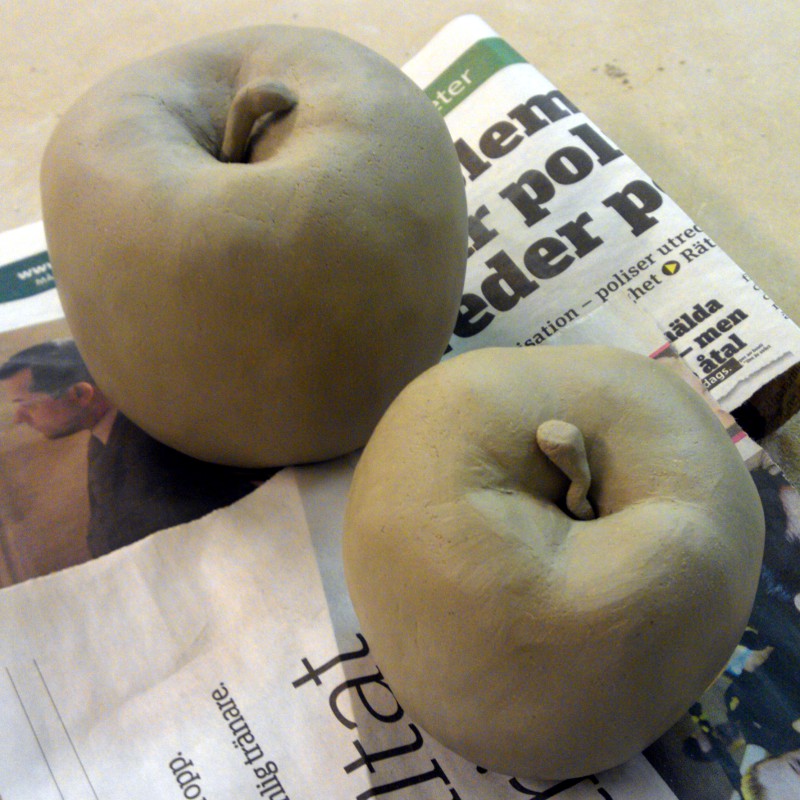 2012-03-06 Sculpting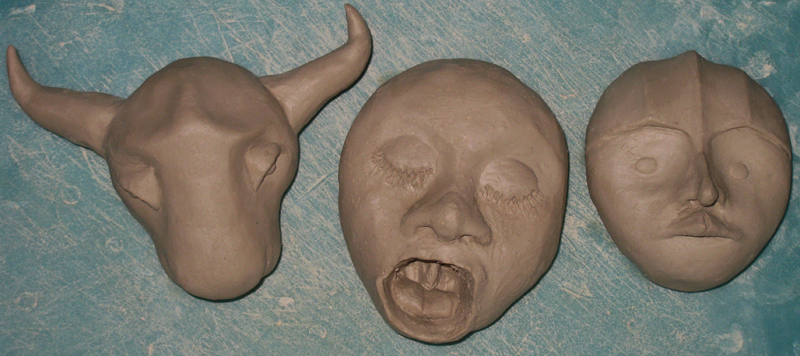 2012-03-12 Did a lot of glazing, made a heart and another apple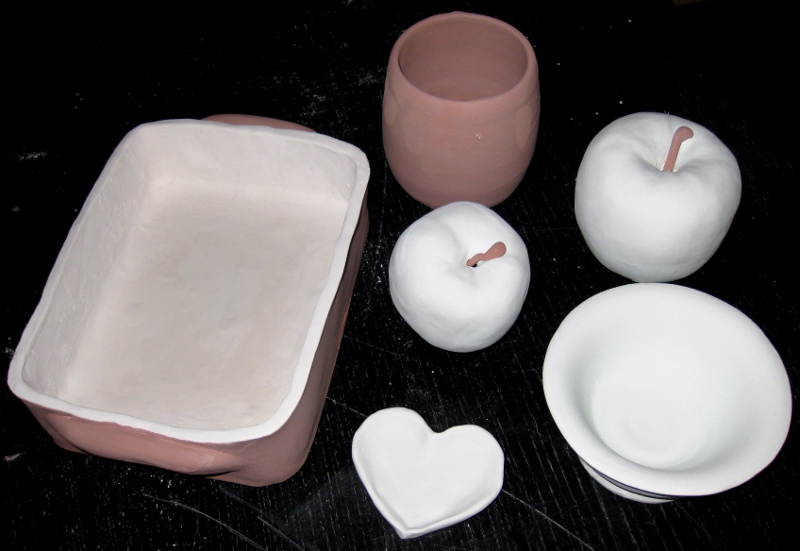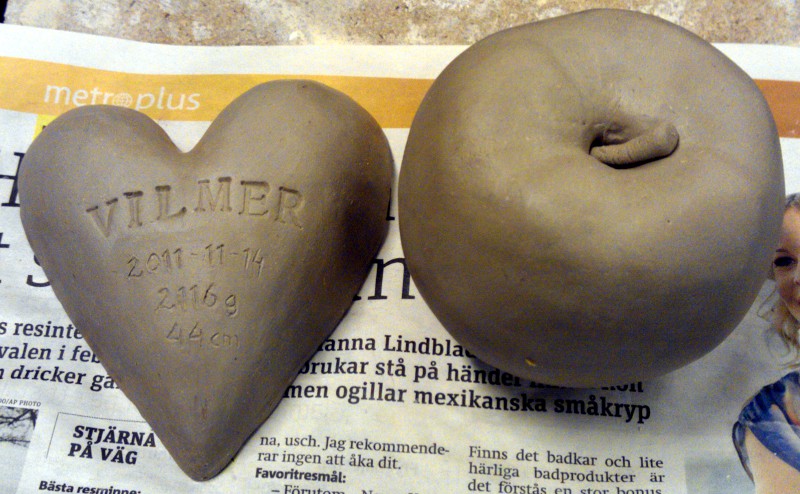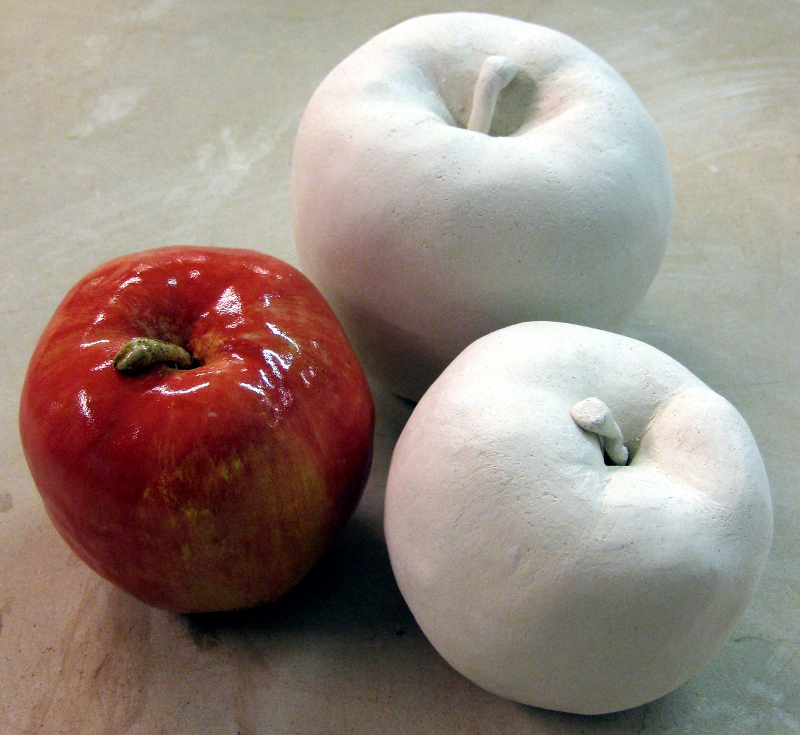 2012-03-19 More glazing...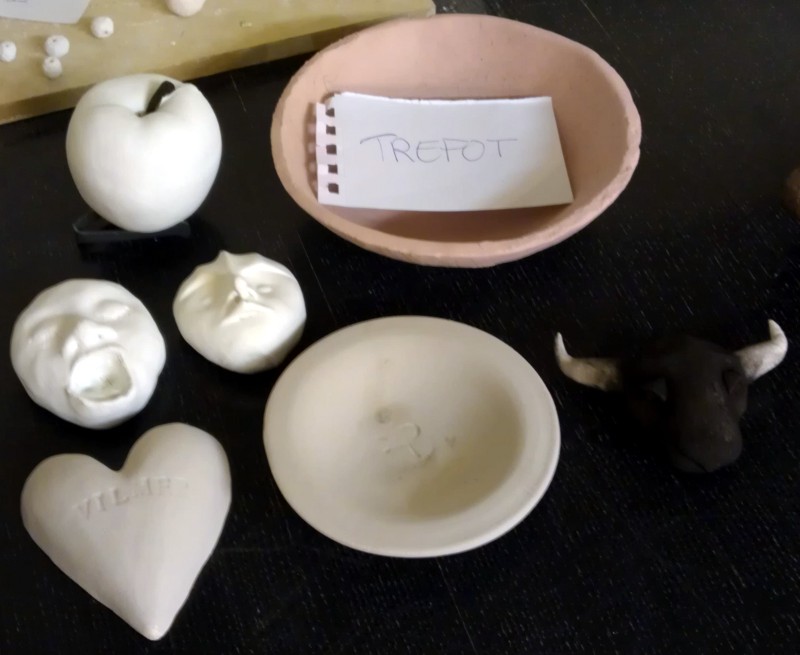 2012-03-26 Picked up some glazed stuff and made mold out of plaster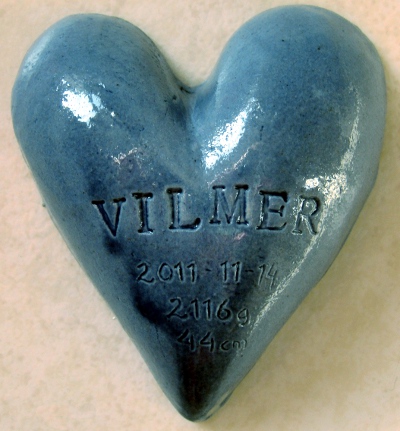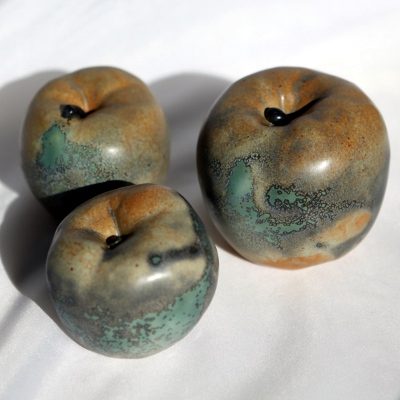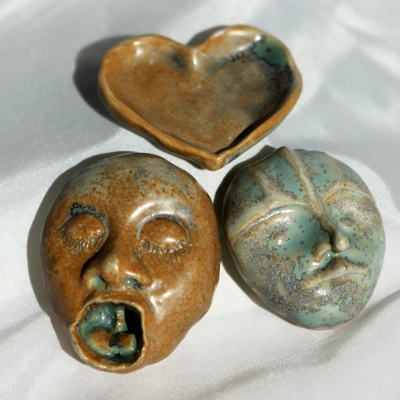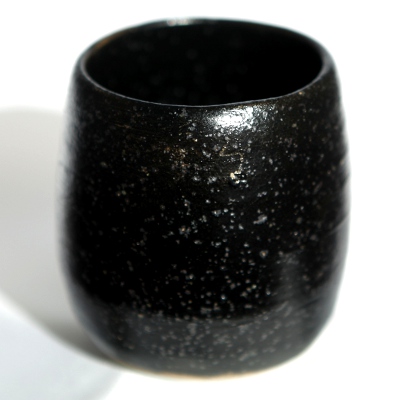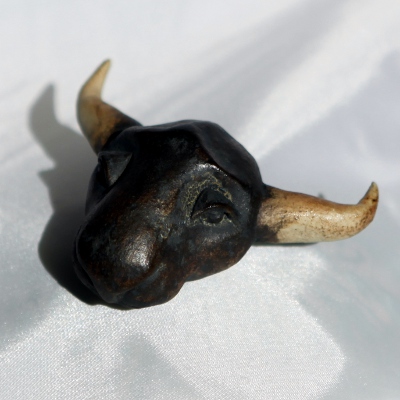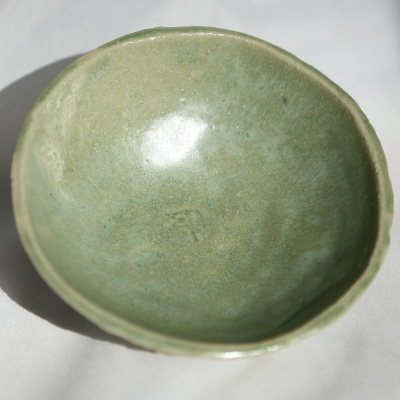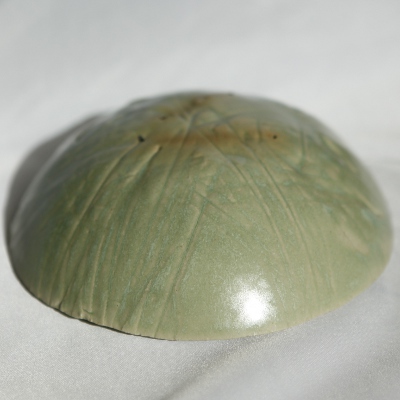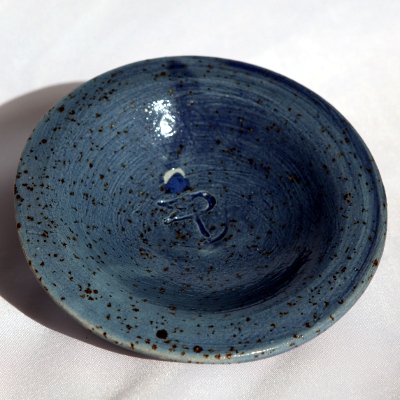 2012-04-16 Made a bird using the plaster mold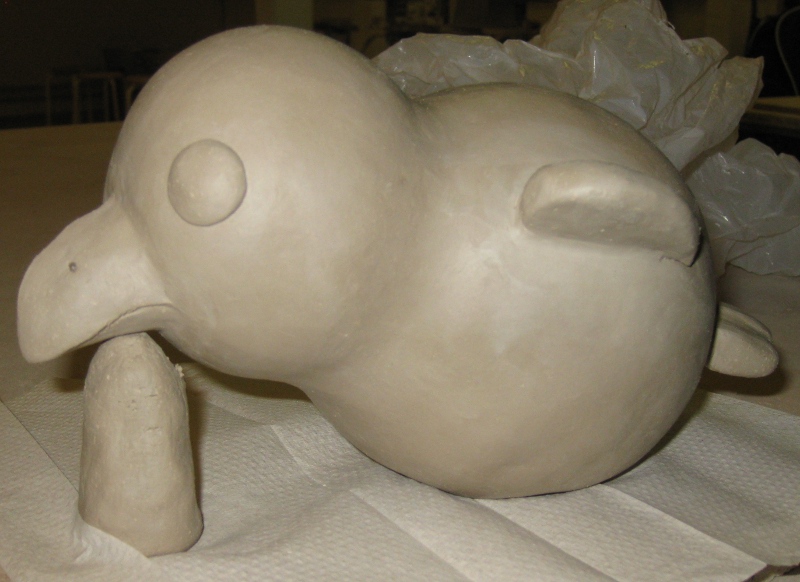 2012-05-07 ...and two more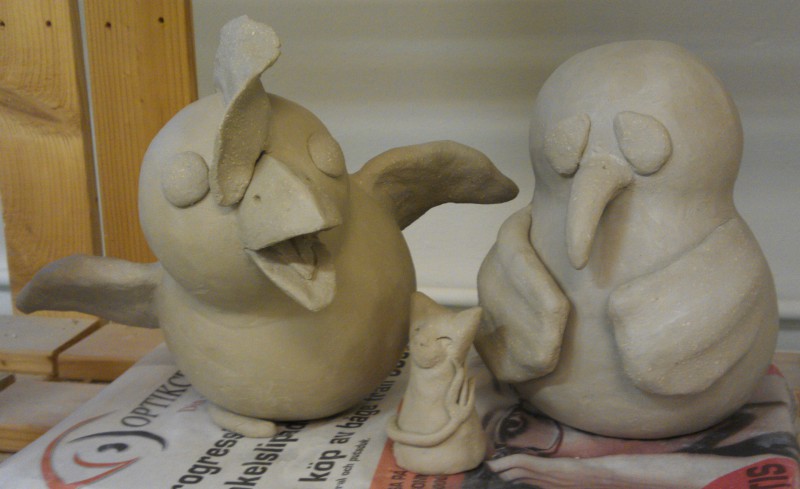 2012-05-14 Was expecting to glaze the birds, but they hadn't been fired, so I made a frog prince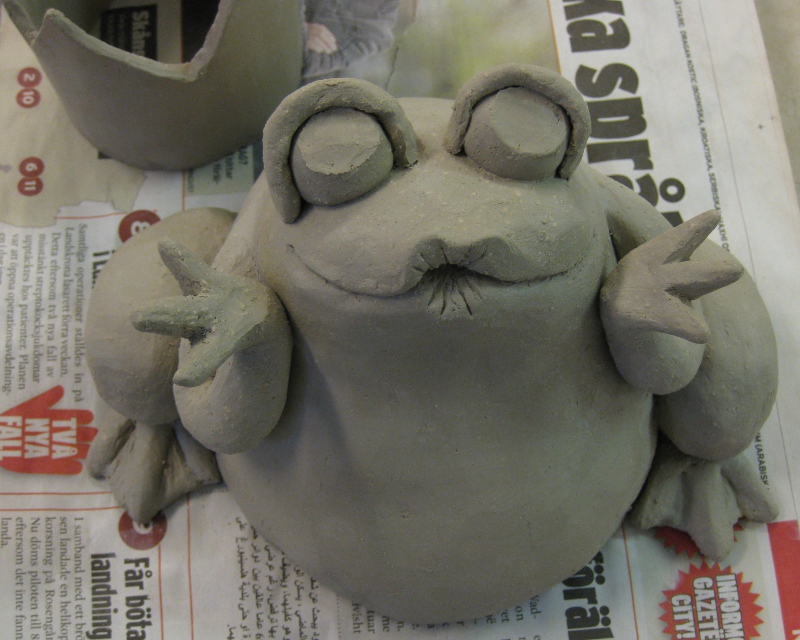 2012-06-09 - 10 Took a weekend class in garden pottery, made an aeroplane wind chime and a lady in a hat enjoying a boat ride.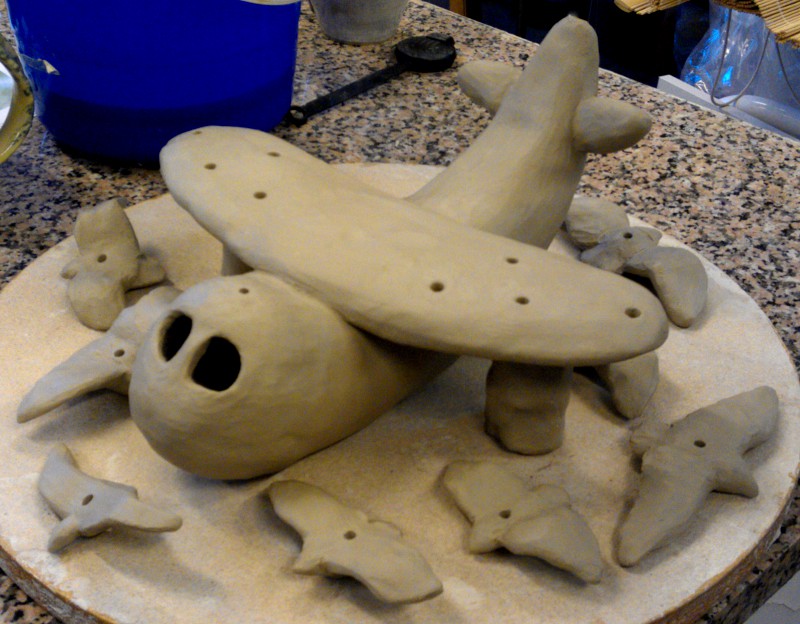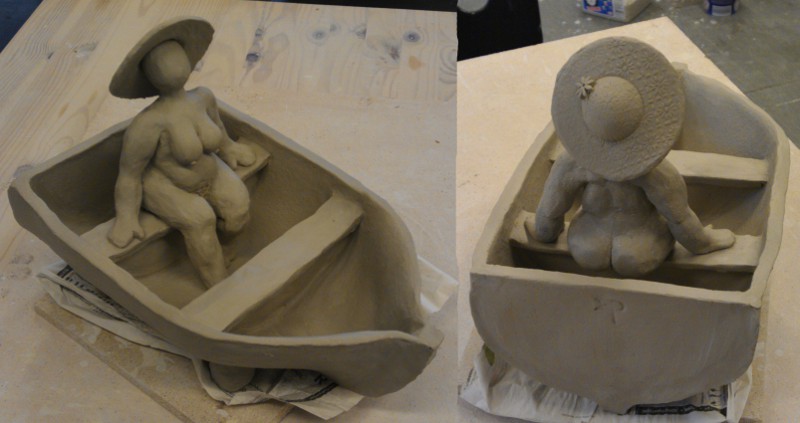 2012-06-15 Picked up some glazed sculptures and installed them in my mothers garden :-)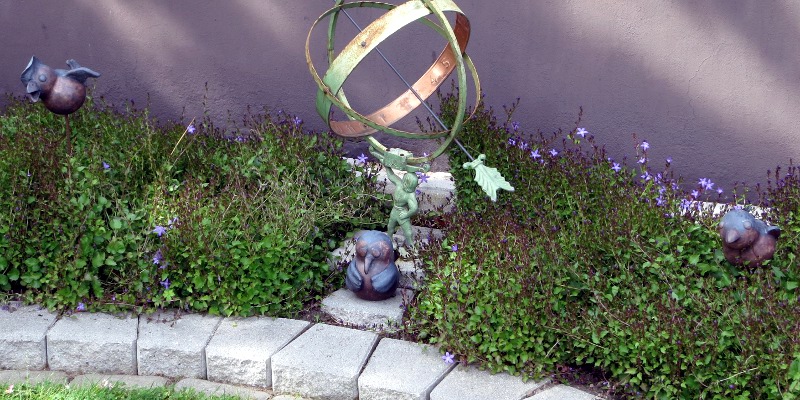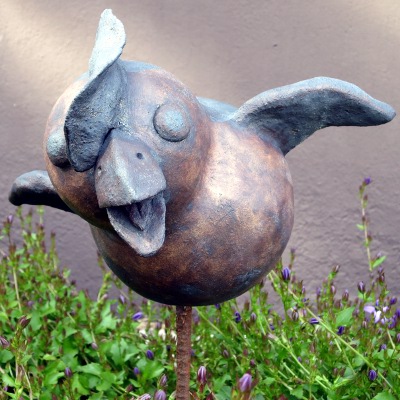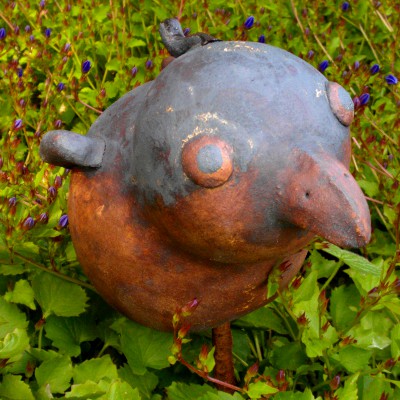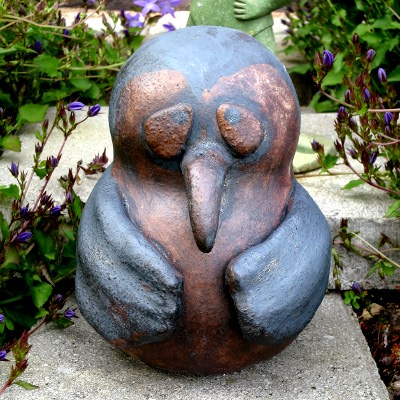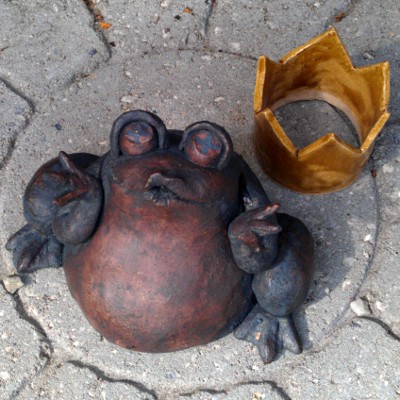 The weekend class glazed, gilded and in the garden