Colorful Tiger - I see you - Winter horse
Comment
Finished date
2011-01-05
JustChaos posted some marvelous photos on New Years Eve, the challenge was to do a colorful painting. I have been wanting to paint a tiger for a while, so I jumped at the opportunity.
Type of paint
Winsor & Newton Artist Watercolor + Gouache
Paper
Langton CP
Size
25 x 17 cm (10x7")
Reference
WDE 31th December 2010
To see the owl or the horse, scroll down a bit.
WC
My post
The painting took about two hours. I used four colors; Quinacridone Gold, Quinacridone Magenta, Indigo and Hookers Green.
The whiskers were done using white gouache.
Then I started on the owl. This painting was done in a frenzy...my poor brushes. :-)This is my husband's painting.
I'm calling it "I see you", inspired by the photographer reflection in the eye and the greeting phrase of the Avatar movie.
Same size as the tiger, watercolors, ink and gouache. It also took about two hours.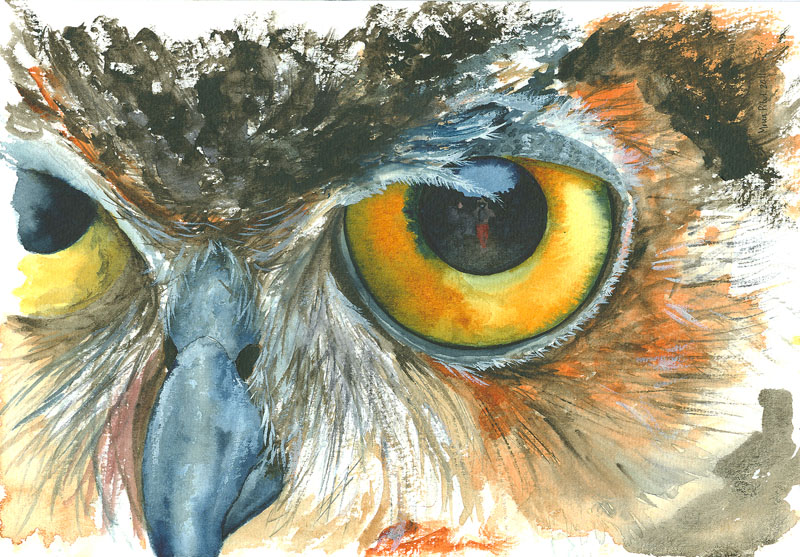 Since there were so many lovely references this week, I also drew a horse with ice in her mane.
This is Derwent pastel pencils on Fabriano pastel paper. It is 16 x 16 cm.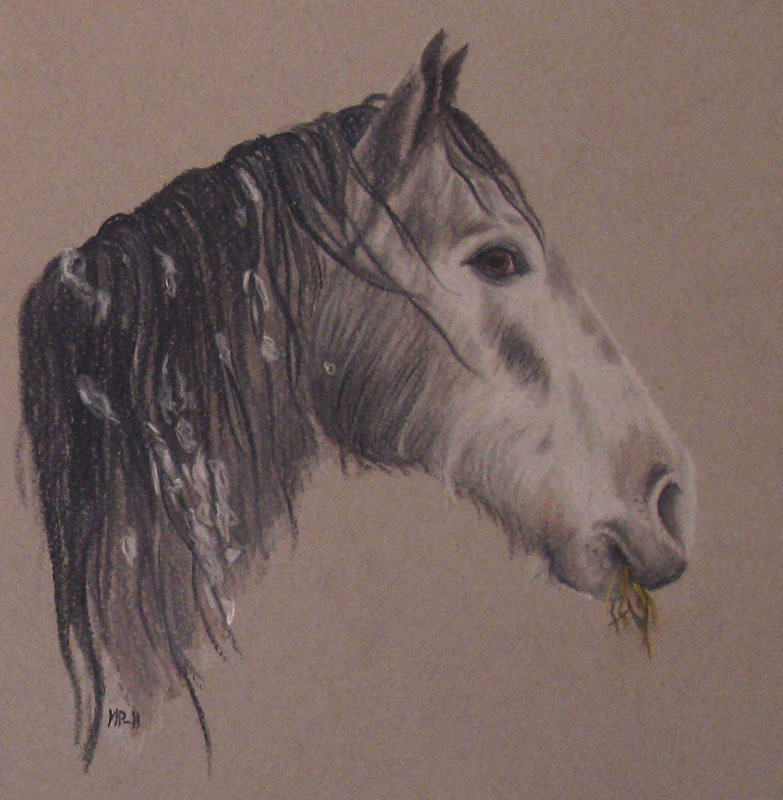 © Mona Pihl