Outfit 2018 - Circus
In 2018 the theme was circus. We initially got the colour khaki... and then were switched over to gold.
This was my plan for the khaki circus, some sort of a clown: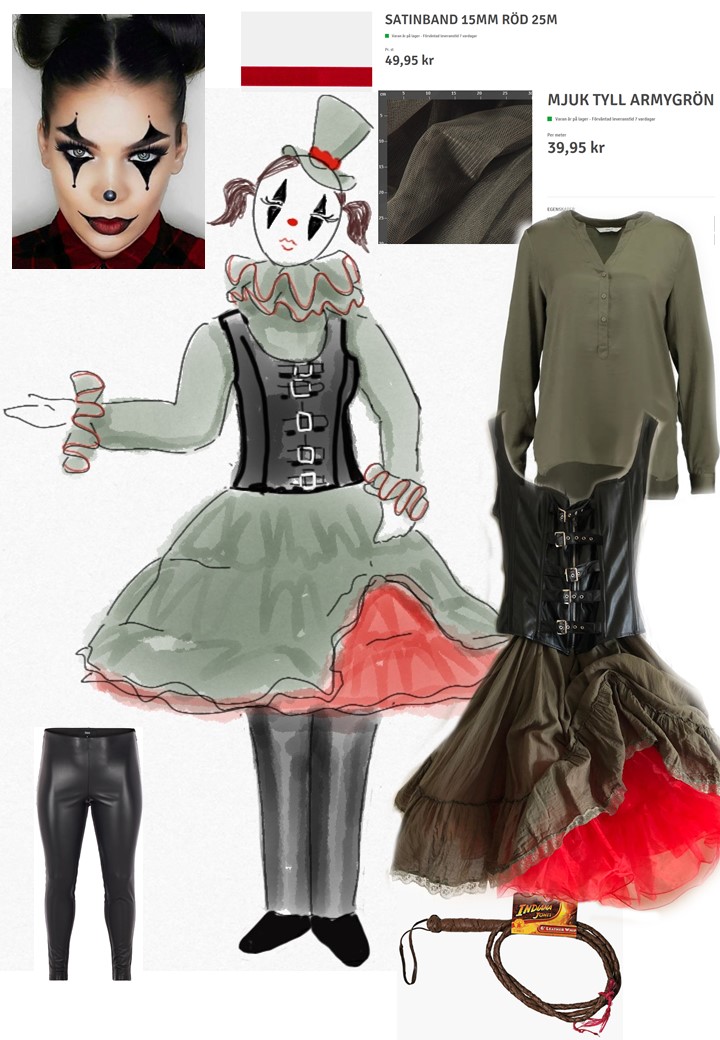 Then when we moved over to gold, I went more with a ringmaster approach - using the same pants.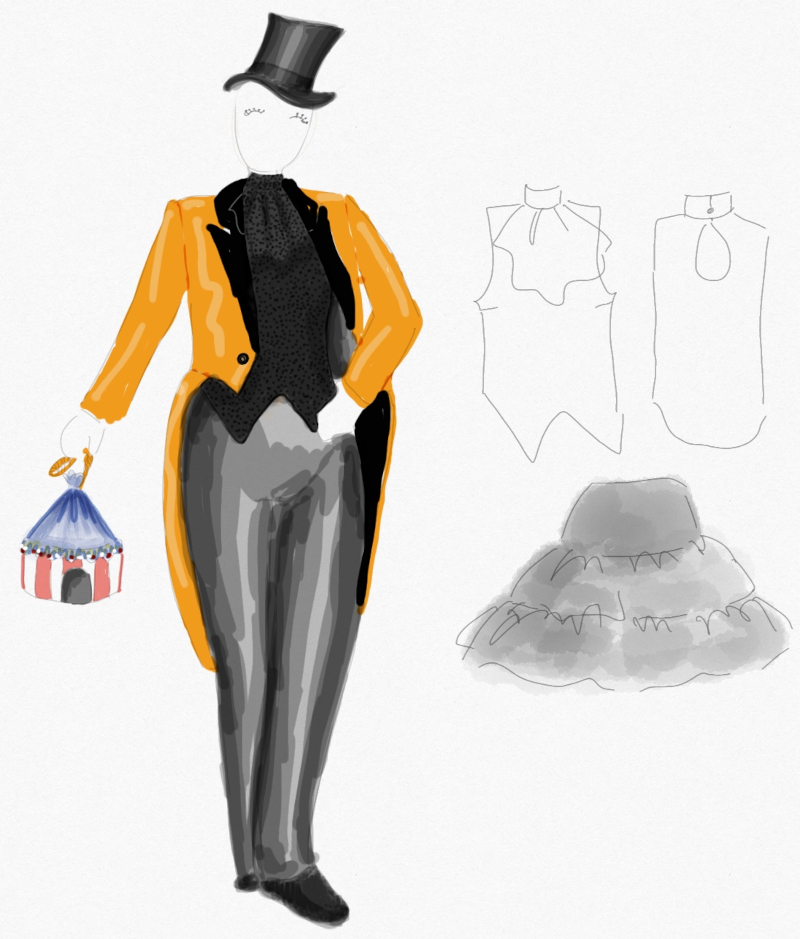 I actually made the jacket using the Burda 2529 pattern, the sequin blouse was made freehand and I made the purse out of felt, other fabrics, some metal rings, fairy lights, an applique and some ribbons.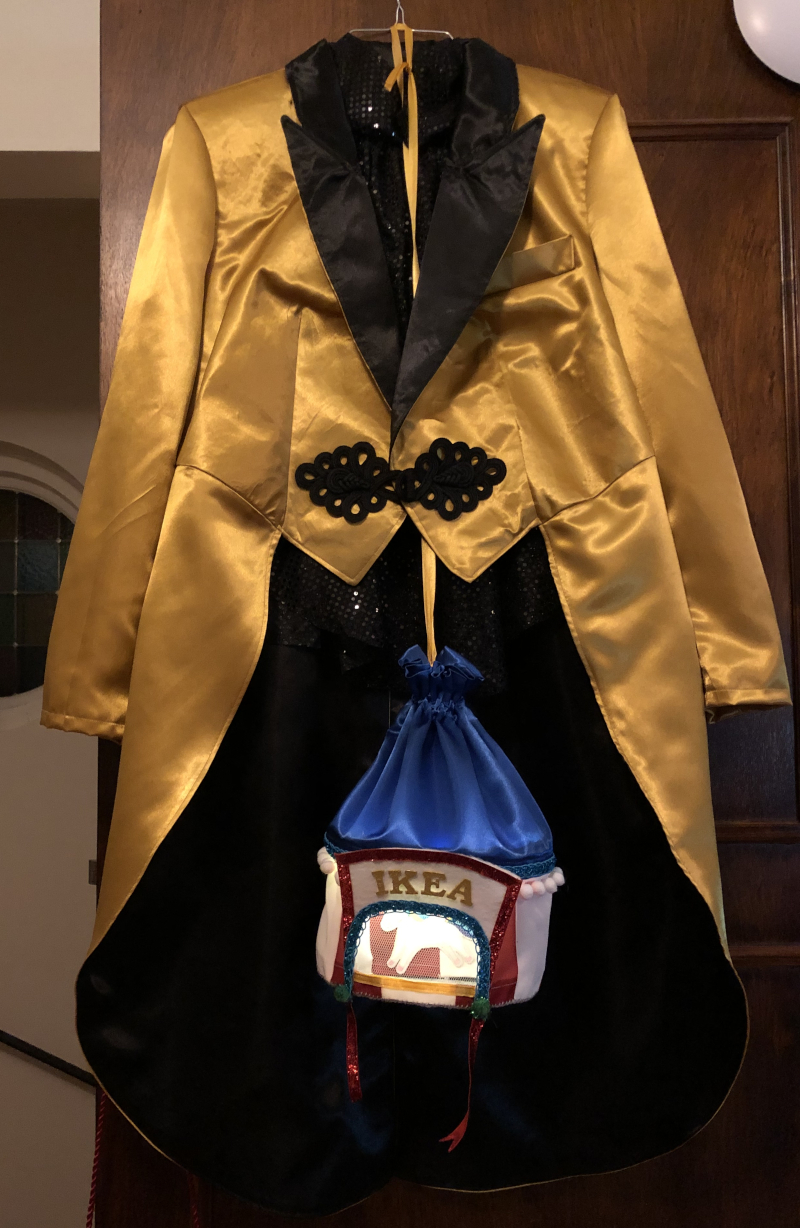 Picutes from the party