Watercolor with Johan Ramberg


Purpose
Period
2010-05-15 - 16
The purpose of this class was for me to paint loose with big brushes, experiment and let the watercolors do their own thing.
Trainer
Johan Ramberg
Where
Vuxenskolan Ängelholm
Media
Watercolor
First cubes and houses, using simple shapes to create a 3D effect and mixing colors optically.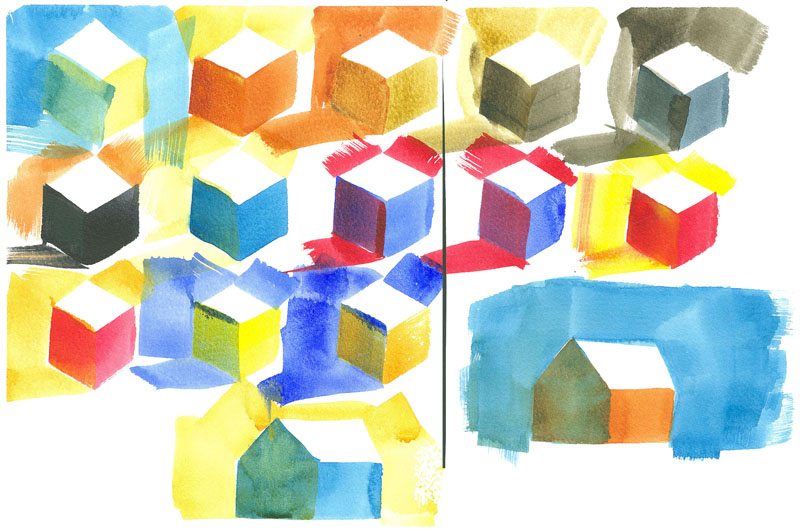 Then trees. Make a puddle of one color. Place a darker color underneath as a shadow, letting them mix.
Placing clear water as ground and using the shaft of a brush to pull color forming a trunk down into the clear water forming a shadow.
Then using negative painting to form a landscape. I used only raw sienna and sepia for this one.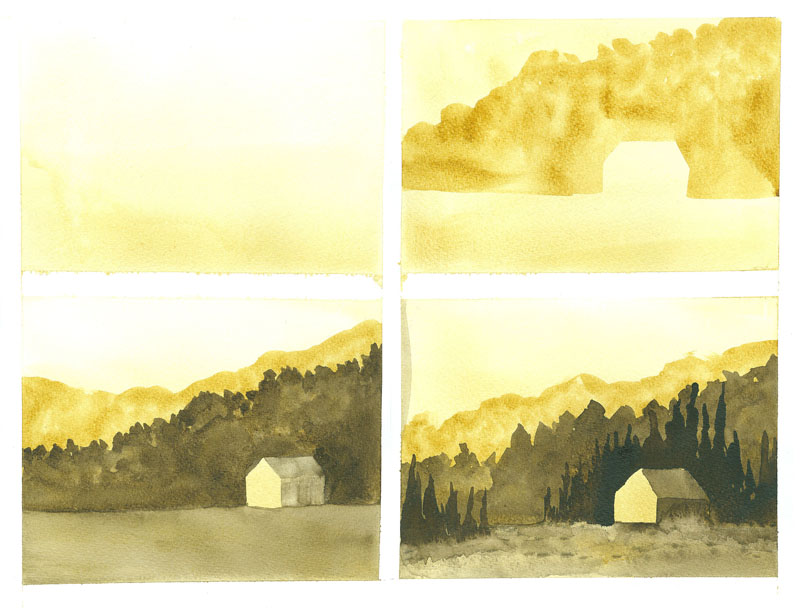 Then we made skies, letting a couple of colors mix on their own. I made three skies and used the sky to inspire the landscape.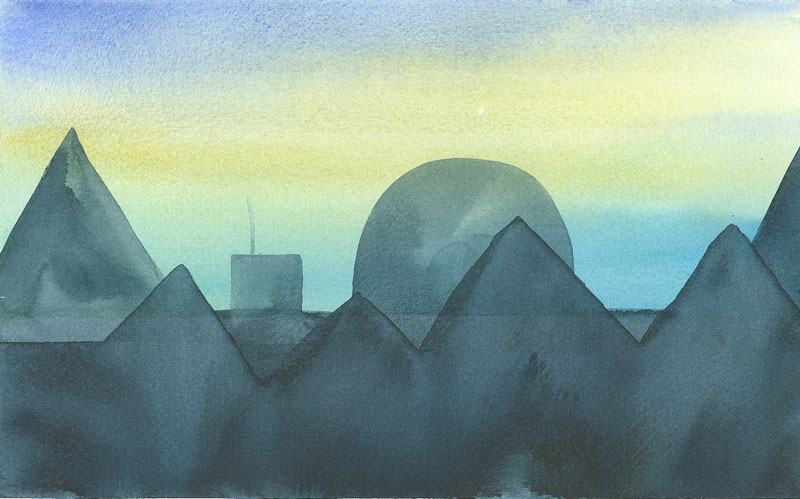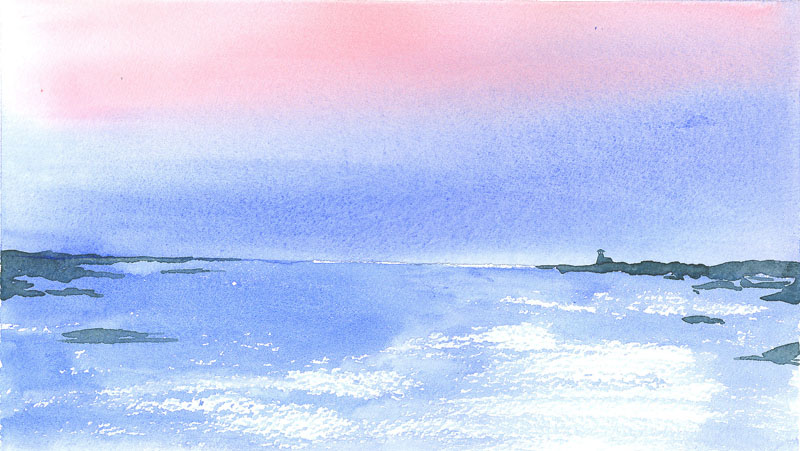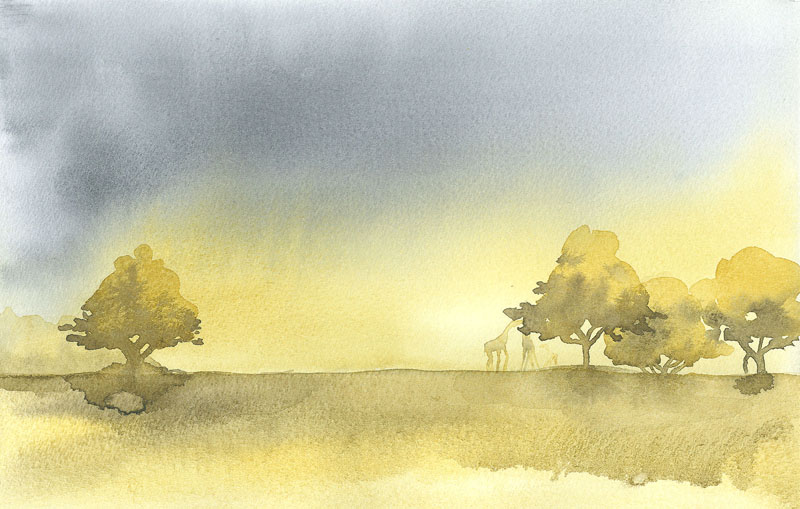 . The second day, Johan demoed how he simplifies landscapes and uses a few colors to create shadows and light.
I tried to use his technique on a winter landscape.
And then we played with colors. Using a big flat brush with several colors on, splashing it onto a paper and twirling it into an round form.
Then dropping in some shadows and using the shaft of a brush pulling out a stem.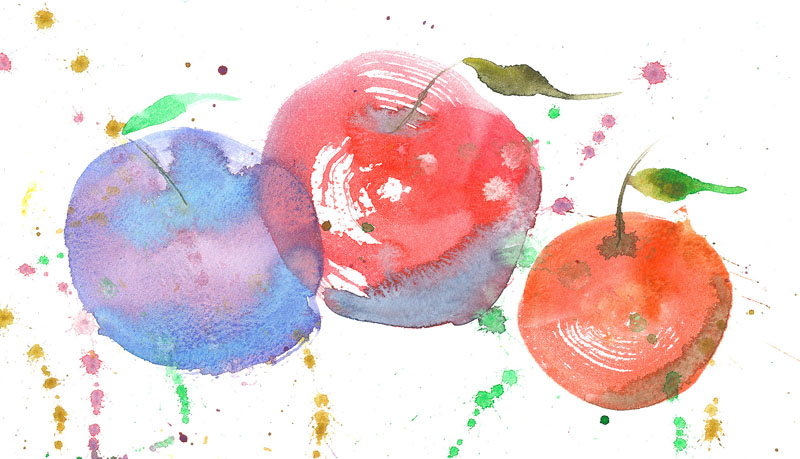 My other paintings the second day.
One of the other participants cat, posted here.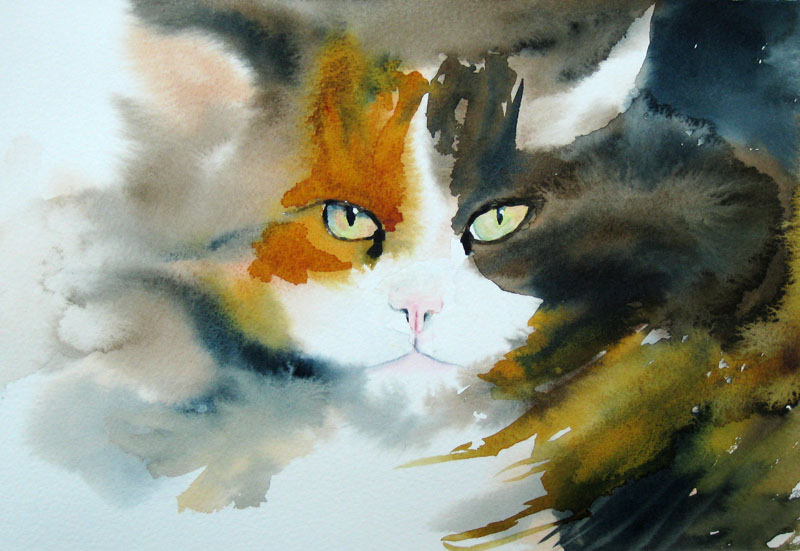 Coconuts from the 14th May WDE.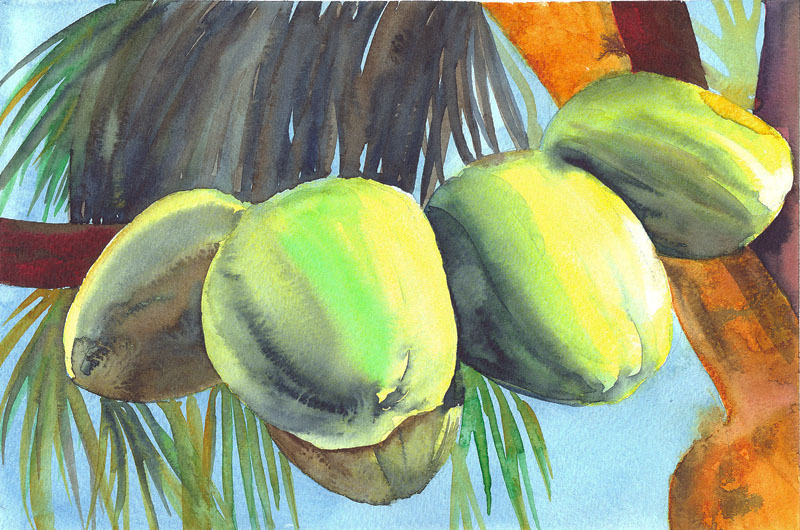 A landscape on a photograph that I have taken.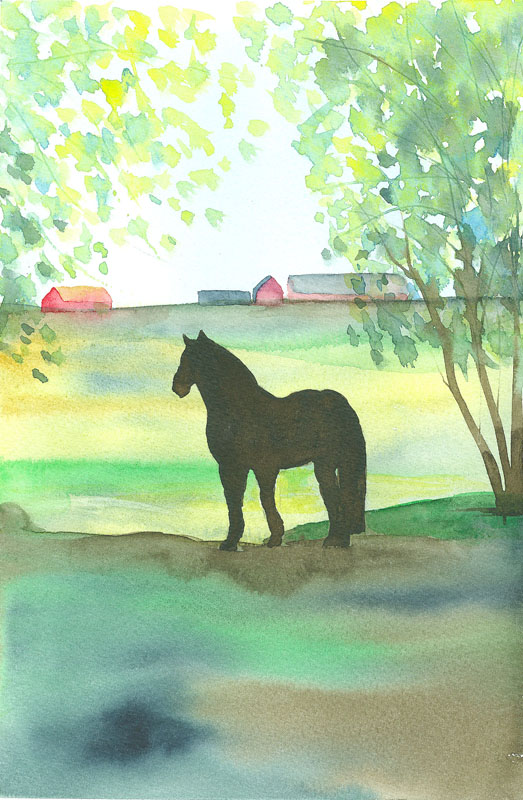 © Mona Pihl