Acrylic pouring
Comment
Finished date
started 2023-08-03 and ongoing
I have been wanting to try acrylic pouring for a while. This batch of paintings were done with (mostly) galeria paint, pebeo poring medium to start with and later Liquitex. Most colours have a drop of silicone of them.
Media
Acrylic
Canvas
No brand
Size
20 x 20 cm (most of them)
Reference
none
My post
not posted
The set-up, all paints had been mixed with pouring medium. Some was also thinned with water and the black also have silicone.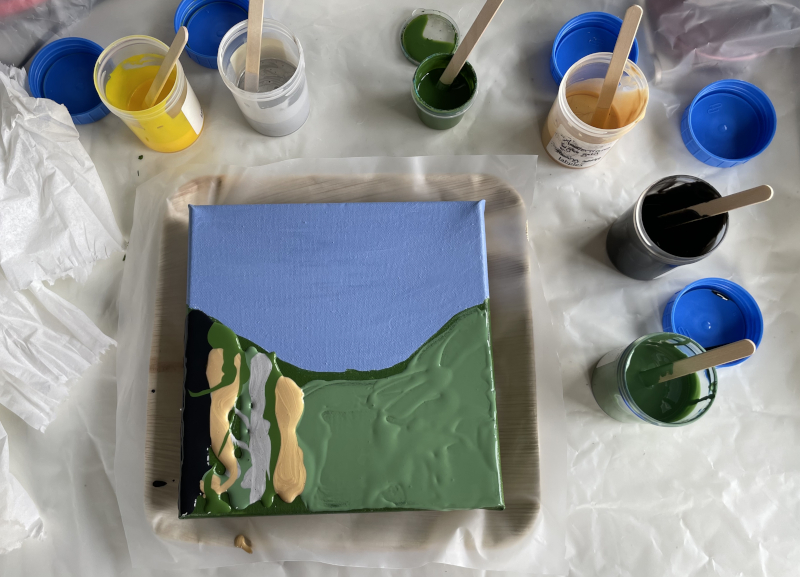 Swiping with a palette knife & blowing on the paint with a straw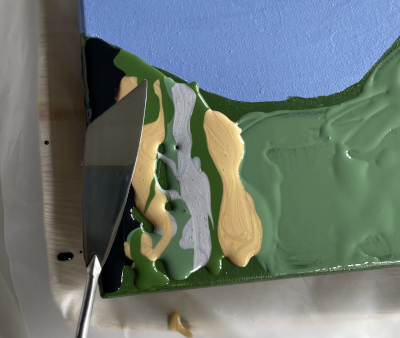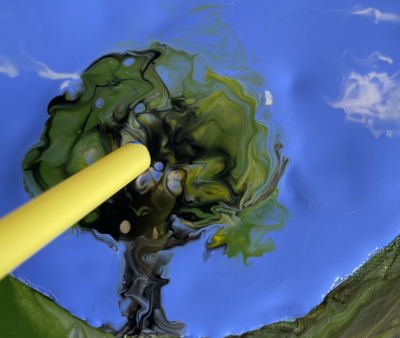 My first attempt, after pouring and when it is dried. The ground was made with swiping and the tree blowing. Also posted here.
The black had silicone in it and kept expanding as the paint was drying, so the tree became very abstract...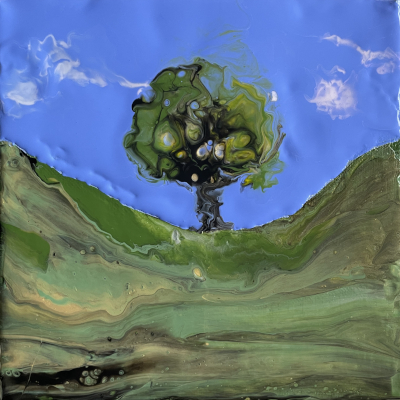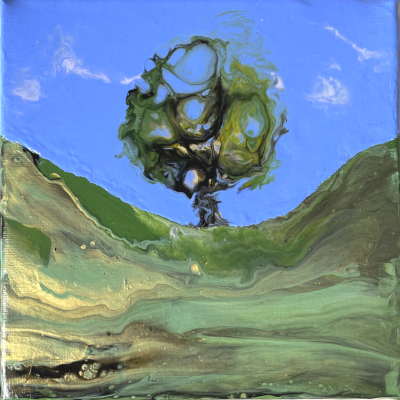 My second attempt, just using blowing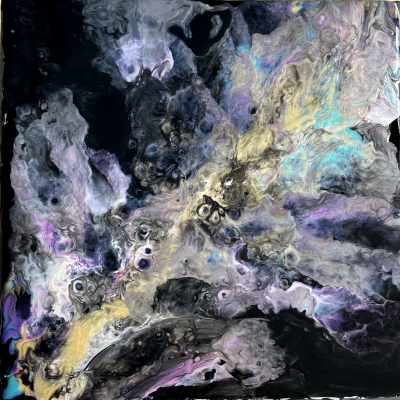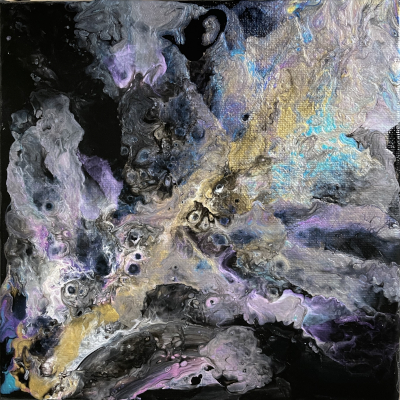 Third attempt using white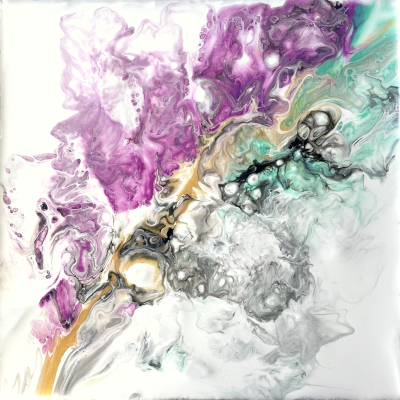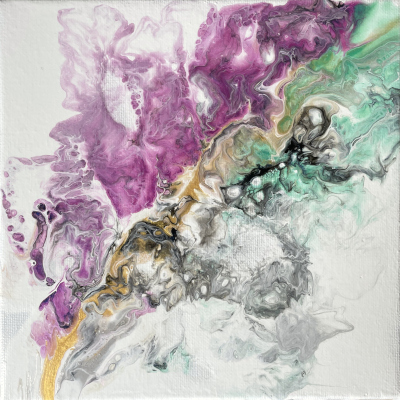 Fourth canvas, testing black again, but not filling it all with colour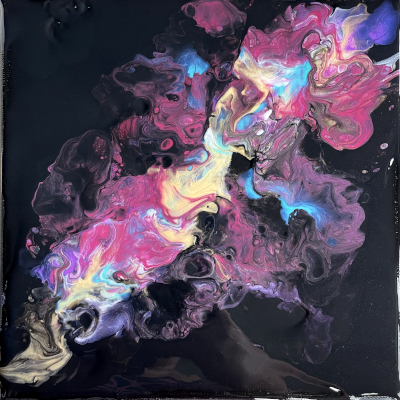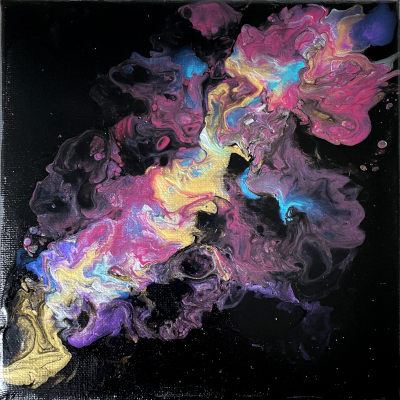 Then I tried tree ring pouring, after I had streched the paint out over the canvas i torched it to remove bubbles
The colours i used and when they had been poured into the cup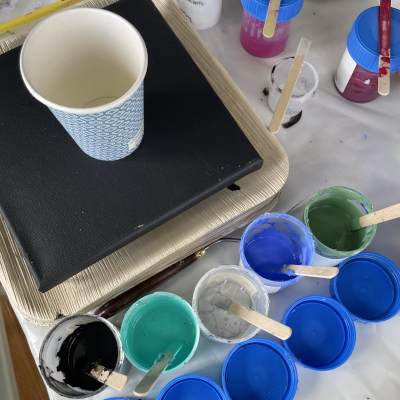 Poured on the canvas in a circular motion and stretched out over the canvas and torched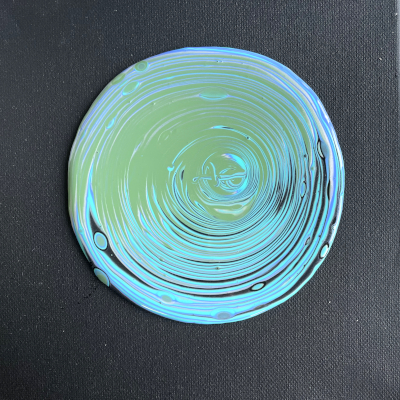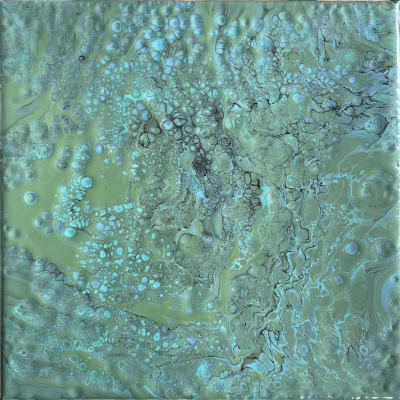 And the same again, with other colours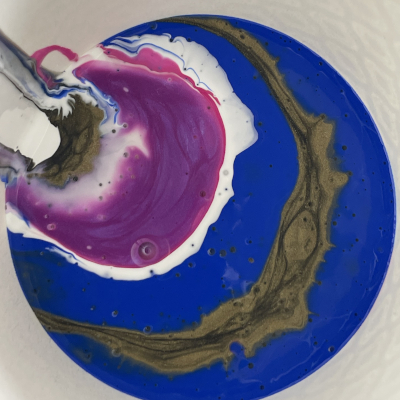 This is what they look like when they dried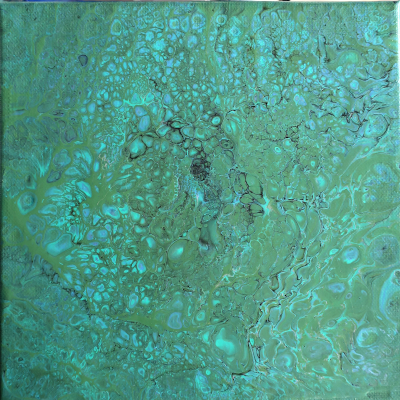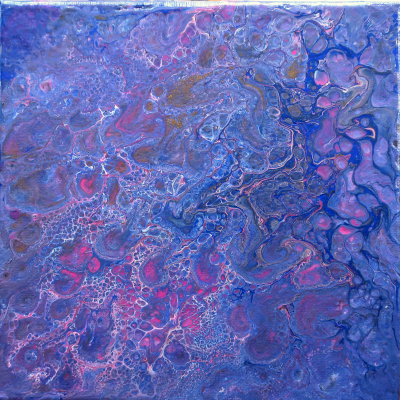 Then I tried to thin the paint a bit more, and NOW we are talking! I just thinned the same mixtures with water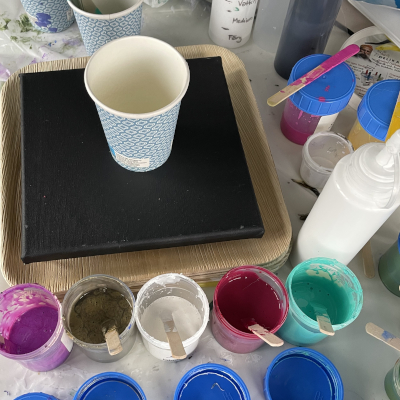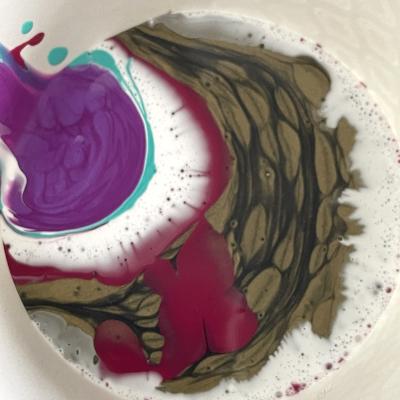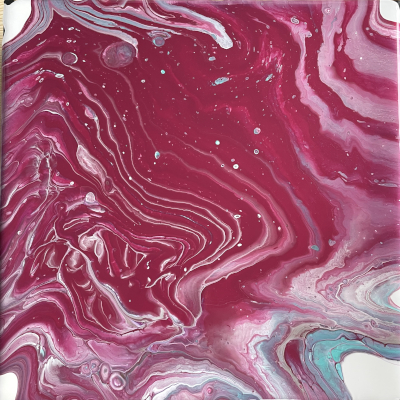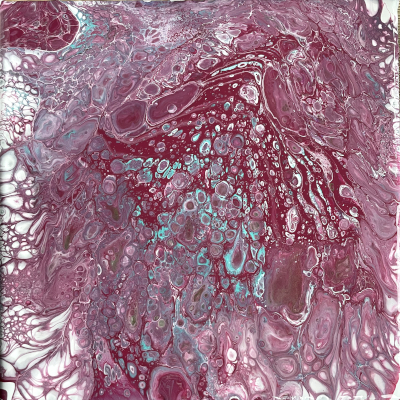 And then I learned that it is important to let these dry flat... a lot of the paint slid of. This is how it dried.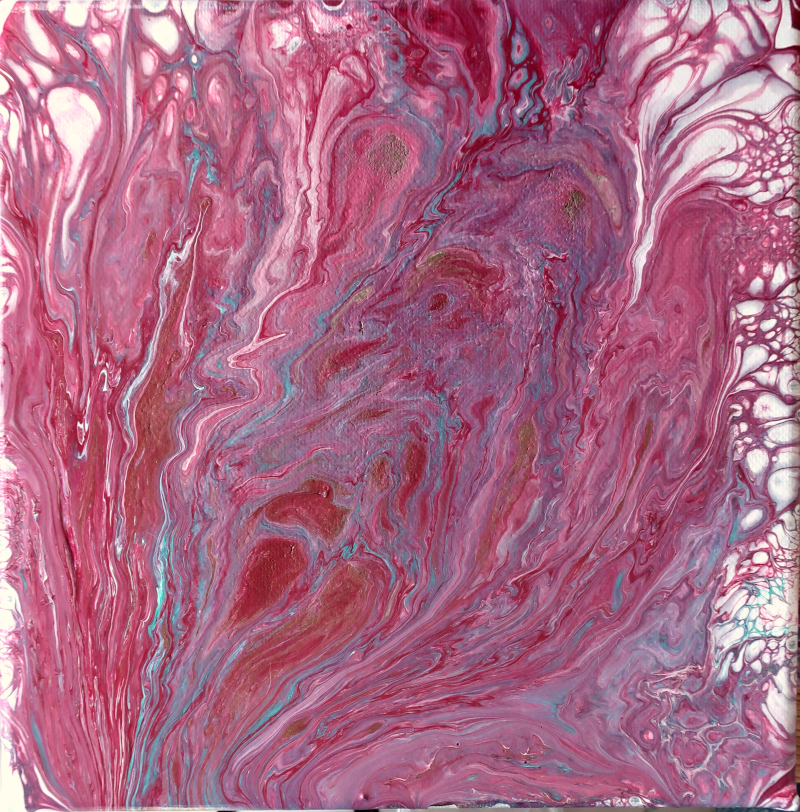 Then I tried this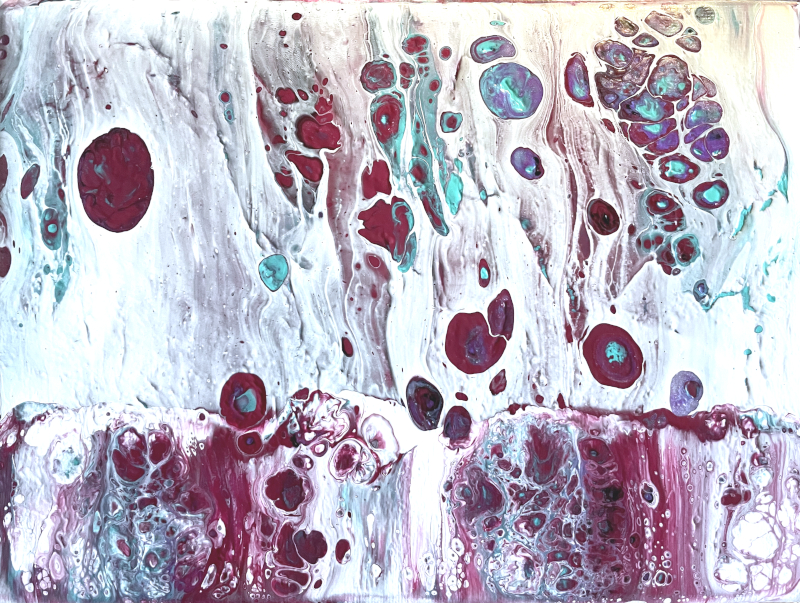 After that I tried using a glue mix instead of pouring medium, it looked great wet but dried pale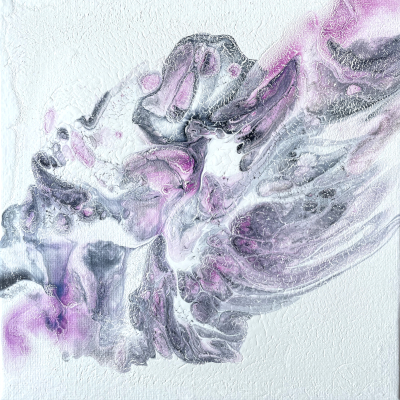 So I went back to pouring medium (Liquitex by now, I was out of Pebeo). I think I tested matte wall paint in the pink one.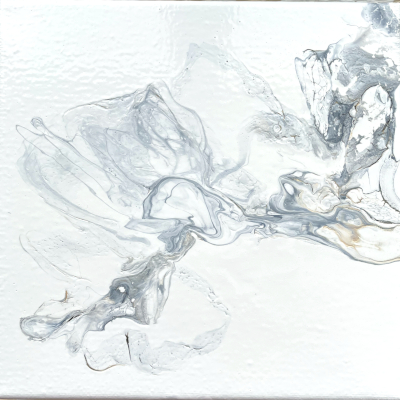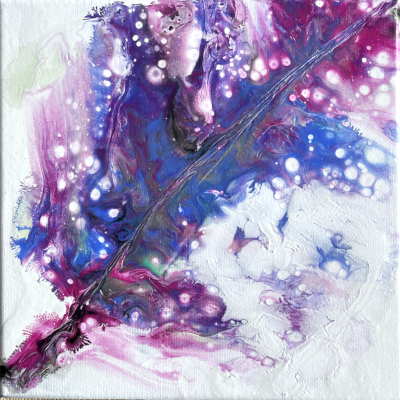 And then this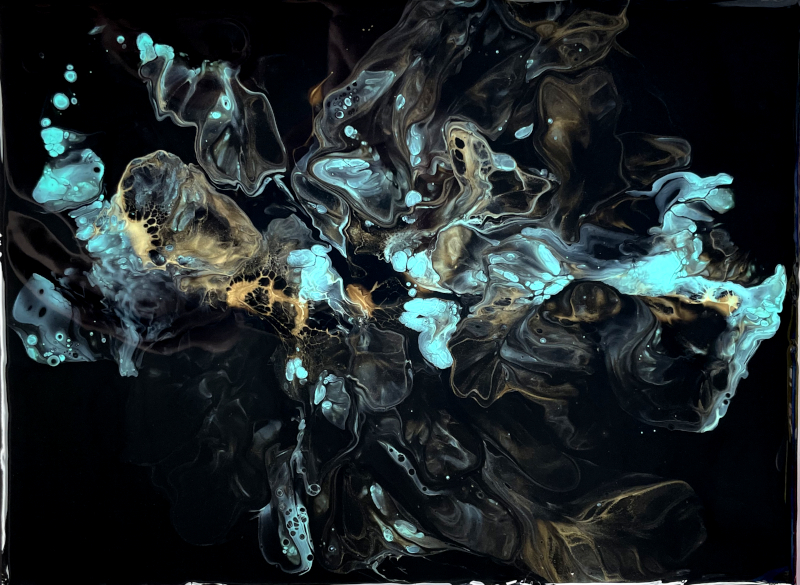 And I tried to pour a flower, it has it's own page
Then I tried a couple on matt white housepaint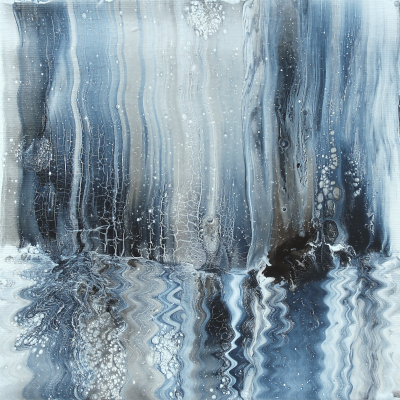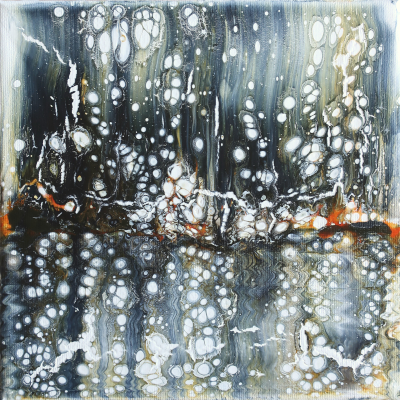 © Mona Pihl